CERTIFICATION ON PUMPS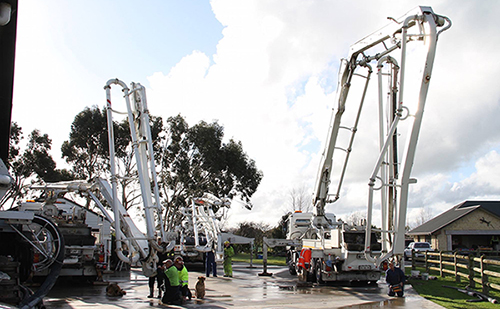 Certification - Boom inspections can be organised through our Factory Trained Putzmeister Inspectors.
We have three Putzmeister Certified Structural Inspectors in New Zealand.
North Island
K and N Partnership - Kevin Reichenbach 027 249 0620
Kelbar Engineering Design & Certification Ltd - Kelvin Barclay 027 445 6663
South Island
Martin Hydraulics Ltd - Nigel Mahan 027 555 2272
All inspections are in line with the New Zealand Concrete Pumping Health & Safety Guidelines 2013 as per the manufacturers specifications.